Canadian Tax Advice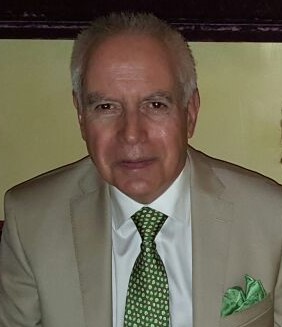 A bit more about me and my tax consulting "boutique"
I am a Toronto-based Chartered Professional Accountant who practices as an independent tax consultant. I am well-known by people in my field because of my extensive writings (three leading books and loads of articles), and papers and other live presentations; as well as consulting services that I have provided to hundreds of accountants and lawyers.
My book Canadian Taxation of Non-Residents, published by CCH Canadian Limited, Canada's leading publisher of tax-related works, is generally considered to be the leading book on inbound Canadian international tax issues.'
Formerly Tax Partner with major Toronto accounting firm
In 1991, I left my position as the Partner in charge of the tax practice of one of the biggest and most respected independent accounting firms in Canada. I had a vision for my own specialized tax consulting "boutique" type firm. No accounting, auditing, or tax return preparation-strictly high-level tax consulting. Very different, and more creative and responsive, than any other accounting and law firm. I have never looked back!
Hundreds of accounting and law firms have retained me
Since that time, hundreds of accounting and law firms all across Canada have retained me to provide high-level and creative tax consulting services for their clients. Many of those firms contact me regularly, and would not even dream of dealing with a complex tax matter without my input.
I can advise you in person or anywhere in the world!
My services can be provided via e-mail, by phone, or in person. I can advise you anywhere in the world-location is never a factor! If you would like to visit my office for an initial face to face consultation-that is fine! Or, I can advise you totally via the internet and/or by phone-it is totally up to you. You would never have to come to my office in downtown Toronto unless you want to!