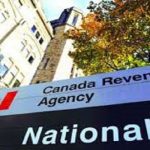 On January 15, 2014, the CRA launched the Offshore Tax Informant Program (OTIP). As described on CRA's website, this program "offers financial rewards to individuals with specific and credible information about major cases of international tax non-compliance resulting in more than $100,000 of additional federal tax being assessed and collected."
In that connection, Question 14 of the "CRA Roundtable" that was held as part of the 2016 STEP Canada Conference in Toronto in June, asked the CRA for an "update regarding statistical information" concerning this program.
In response, the CRA stated:
"Since the OTIP launch, there has been sustained interest in the program by potential informants. As of April 30, 2016, the OTIP has received 2,984 calls, 812 have been from potential informants, 333 written submissions, and has entered into over a dozen contracts with informants."
Presumably, the reference to "over a dozen contracts" refers to the following, as described on CRA's website:
"An OTIP analyst will consider the preliminary information provided by the informant, evaluate the merits of the case, and make a recommendation about inclusion in the program. If approved, the informant and the CRA will enter into a contract.
After the contract is signed, the information provided will be forwarded to the appropriate area for compliance action."
I find it somewhat curious that, although the CRA provides precise numbers regarding calls; how many were received from "potential informants"; as well as written submissions, the number of "contracts" is just stated as being "over a dozen".
Now, "over a dozen" can mean any number between 13 and infinity. However, my guess is that the actual number is not much over 13, or else the CRA would have phrased this differently. Let's say the number is 20 tops! Not very impressive for a program that has gone on for over two years, and which has generated so much "interest". Not surprising that the program would generate lots "interest"! The prospect of a healthy reward will always do that. On top of that, some people may be motivated by jealously or vindictiveness.
The fact that, in over 2 years, there have been so few situations where information provided has resulted in "contracts" suggests to me that the extent of big-money tax evasion by Canadians has likely been seriously exaggerated, both by the media and by the government.