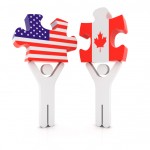 A Canadian resident would not normally expect to pay any Canadian income tax on an inheritance received from a family member living in the U.S.
However, that is exactly what can happen if a Canadian resident receives a payment as a beneficiary of a (conventional) Individual Retirement Account ("IRA").
That is because of the fact that under Regulation 6803, such a plan is a "foreign retirement arrangement". This means that, under Clause 56(1)(a)(i)(C.1) of the Income Tax Act, the payment will be included in income.
The fact that the payment would be received by the Canadian resident as a beneficiary on death, as opposed to a situation where the recipient was the contributor to the plan, would not appear to change anything.
This issue was the subject of an appeal to the Tax Court of Canada in Gill v. The Queen (2012 DTC 1261). Both that decision, and the subsequent decision of the Federal Court of Appeal (2013 DTC 5106) affirmed the CRA's position that the amount was taxable.
Any US taxes payable by the recipient on that receipt would be eligible for foreign tax credit against the Canadian taxes payable. In this regard, I am advised by U.S. tax pros that the U.S. should allow the reduced 15% rate provided in Article XVIII(2)(a) of the Canada-U.S. Tax Convention, even though the payment is not "periodic"[1]. In addition, if there were any portion of the payment that would not be taxable under U.S. tax law if the recipient were a US resident, it should be exempt from taxation in Canada under Article XVIII(1). Likely, this would not be the case with a conventional IRA,
However, the exemption from Canadian taxation under Article XVIII(1) should mean that if the IRA is a "Roth" IRA, rather than a "conventional" one, the payment should not be subject to Canadian tax. That is because payments from a Roth IRA, which is quite similar to a Canadian TFSA, are not subject to U.S. taxation.
[1] Based on the application of Reg. 1.1441-2(b)(ii). However, not all U.S. tax experts appear to agree with that.