HIGH-LEVEL CONSULTING FOR CLIENTS WORLDWIDE WITH BIG MONEY CANADIAN TAX ISSUES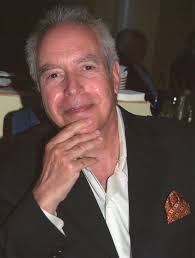 Michael I. Atlas, CPA,CA,CPA(ILL),TEP
Michael Atlas is a Toronto-based CPA whose practice is totally devoted to high-level tax consulting. He does not spend any of his time and energies on tax return preparation or accounting. He is widely known for his ability to use his creative talents to minimize taxes for clients worldwide. He provides services to individuals and corporations with BIG MONEY Canadian tax issues, as well as their professional advisors.
Over the years, the creative advice he has provided to clients and their advisors has resulted in Canadian tax savings that would likely total many hundreds of millions of dollars!
He formed his specialized tax consulting practice way back in 1991, after having been the top Tax Partner at a major Toronto accounting firm (now called Crowe Soberman LLP) since 1974.
Hundreds of accounting and law firms across Canada have used him as tax counsel when they have complex, difficult international and domestic tax problems to solve.
You can get more detailed information about his background from other pages on this website.
A LEGENDARY EXPERT ON CANADIAN INTERNATIONAL TAX MINIMIZATION STRATEGIES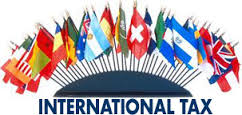 Michael Atlas is widely regarded as being one of the leading international tax experts in Canada.
His focus is always on developing creative tax minimization strategies for his clients.
He can provide SOLID approaches for dealing with a wide-range of both inbound and outbound international tax issues, such as:
Investment by Canadians in foreign businesses and corporations
Offshore tax planning and the use of tax havens
Investments by Canadians in foreign real estate
Tax issues re offshore trusts
Canadian tax advice for non-resident investors;
Tax planning for immigration to Canada
Tax planning for returning Canadian expatriates
Investment in Canadian businesses and real estate by non-residents
Non-residents carrying on business in Canada
Canadian subsidiaries of foreign corporations
Tax treaty utilization
Tax issues for investors and Canadian immigrants
International tax planning for foreign investors Canada
International corporate tax planning Canada
HE "WROTE THE BOOK" ON NON-RESIDENT TAX ISSUES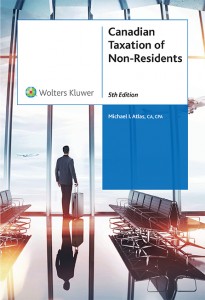 Michael Atlas is widely known across Canada for being the author of the leading book Canadian Taxation of Non-Residents, which is published by Wolters Kluwer (formerly CCH Canadian Ltd). This highly popular book, which is now in its 5th Edition) has been regularly used as a reference by accountants and lawyers in all parts of Canada for over 20 years! (To learn more about, or order, this book, click here.)
DOMESTIC TAX MINIMIZATION STRATEGIES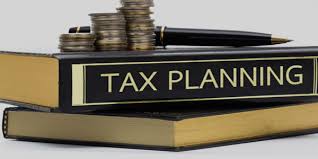 Michael Atlas can also provide SOLID advice on solving a wide-range of domestic tax problems, such as:
Slashing death taxes (Estate planning)
Using corporate reorganizations to improve your tax position
Tax-smart mergers & acquisitions
Sidestepping tax pitfalls regarding real estate tax transactions
ABOUT THE CANADIAN INTERNATIONAL TAX BLOG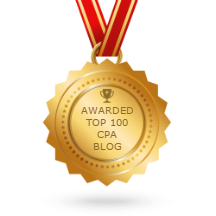 How many of the "Big 4" accounting firms in Canada publish a blog that is devoted to international tax issues? After all, with all their vast resources, you would think that they all would! But, none of them do. What about the big Canadian law firms, with all of their (supposed) expertise in that area? Same number!
To fill this void, Michael Atlas writes a unique Blog that is totally devoted to Canadian international tax issues. It is the only one of its kind in the world! It now has over 90 original articles.
You may access the Canadian International Tax Blog through the Blog page of this site.
IF YOU HAVE A BIG MONEY CANADIAN TAX ISSUE, YOU SHOULD CONTACT MICHAEL ATLAS ASAP!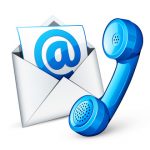 if you have a BIG MONEY Canadian tax issue, Michael Atlas would just love to hear from you! He hates to see people pay the price of getting BAD Canadian tax advice!
There is no fee for an initial telephone or email consultation to determine whether and how Michael Atlas can help you.
You can contact Michael Atlas easily and directly in any of the ways indicated below.
Phone (Office): 416-860-9175*
Mobile (After-hours): 416-949-7111
michael.atlas3
*Please note that Michael Atlas will generally not call back numbers on voicemail messages that relate to tax return preparation or other services that are not provided as part of his practice, nor will he reply to messages that appear to be requests for information or advice without any potential to result in an actual engagement.